Marked by history and athletically active: Stralsund, with its unique waterfront location, eventful history, and imposing brick Gothic buildings, is the center of attraction in Mecklenburg-Vorpommern. Whether it is the Rügenbrücken marathon, triathlon, long-distance Sundschwimmen or Wednesday regatta: the Hanseatic city attracts athletes from near and far, with its World Heritage Old Town, harbor and Stralsund Sound. And of course cycling is big here too: There are two long distance tourist cycling trails, the "Ostseeküstenradweg" ("Baltic Sea Coast Trail") and the "Hamburg-Rügen" trail, with ideal conditions and beautiful vistas for hobby cyclists and long-distance professionals. Once a year the Tour d'Allee starts with prominent cycling names – for the 25th time now in 2020 – from the Stralsund harbor island over the Rügen Bridge into the Baltic beach resort Sellin on the island of Rügen.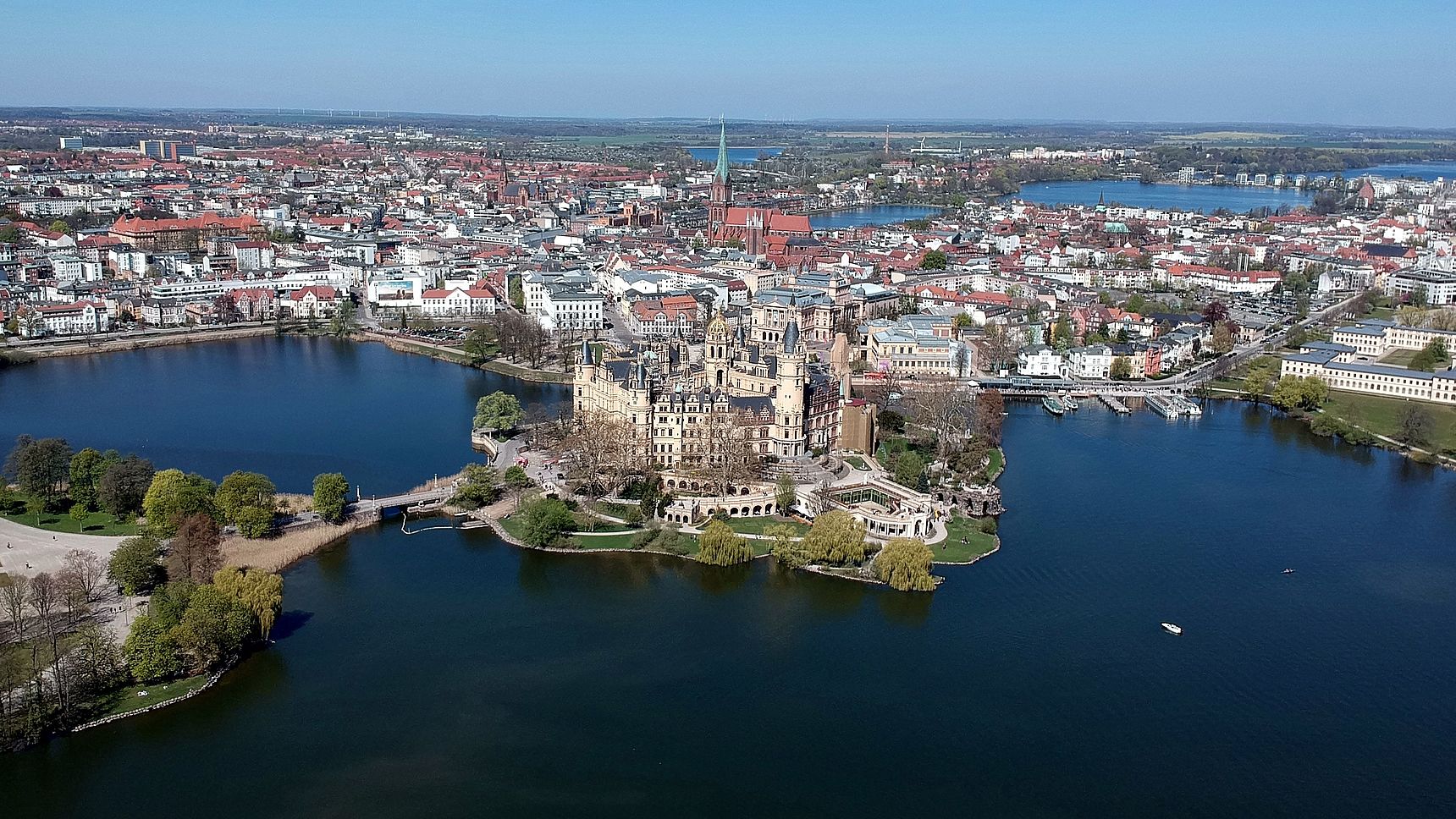 Schwerin's heart lies on an idyllic island in Lake Schwerin, the site of the beautiful Schweriner Schloss. It also offers a charming Old town, a wonderful location surrounded by lakes and forests, and a famous fairy-tale castle. The smallest – and prettiest – provincial capital in Germany offers even more to its 97,000 residents and numerous guests: The biggest Baroque garden in northern Germany. One of the most beautiful German theaters. The world's largest collection of Dutch paintings outside of the Netherlands. And the romantic cultural and garden summer with the Großer Oper under the open skies. These all attract the culture enthusiasts to the former royal seat. Those looking for physical activities are drawn by the water landscape, which invites sailing, cyling and running. And Schwerin is athletic! It features both top athletes and popular sports for the masses. The multiple German champions in women's volleyball, a three-time rowing World Champion, excellent cyclists, boxers and light athletes all belong to the sport scene as much as the annual Dragon Boat Festival, the Five-Lake run, and the Jedermann cycling race.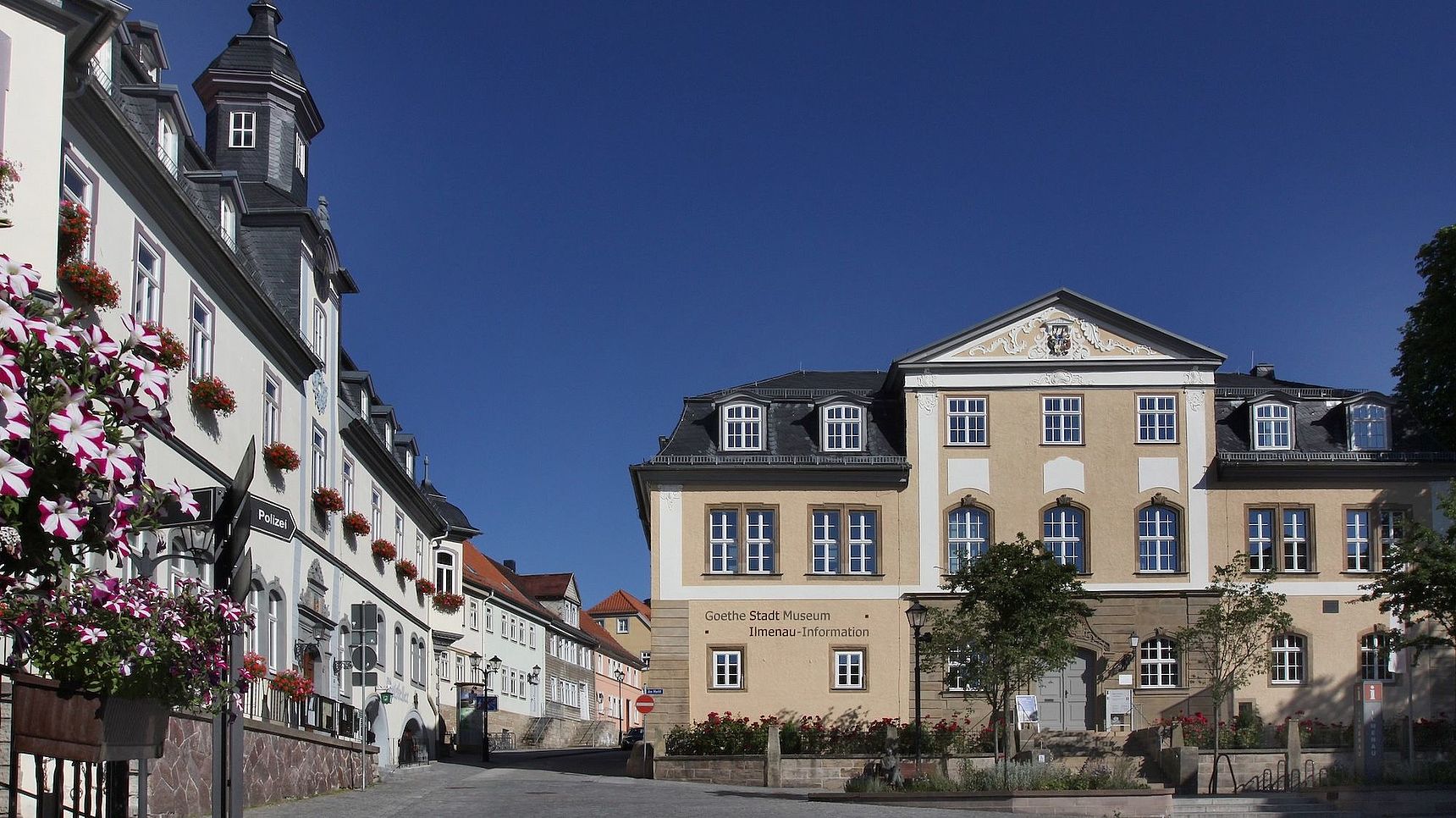 The location of the Goethe and university town of Ilmenau could not be more idyllic: framed by the wooded hills of the Thuringian Forest on the one hand, and gentle hills covered with pine and deciduous forest on the other. In between, the Ilm with its clear spring water meanders through the city. One of Ilmenau's landmarks is the popular Kickelhahn mountain with its look-out tower - at 861 meters the highest point in the city and the highest elevation in the entire Ilm district. Glass and porcelain production, mining and sleighing are just some of the topics you will encounter here. The tradition of research and teaching has been established in Ilmenau for over 120 years - at the Technical University there is a close connection between engineering, economics and natural sciences. Even Goethe liked it so much in Ilmenau that he was a guest 26 times.